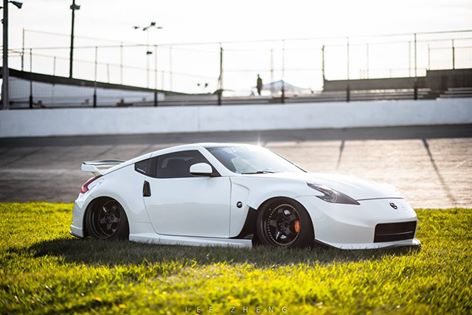 Vehicle manufacturers often tote about how great of an "experience" their vehicle provides when compared to other manufacturers out there, but are quick to forget that vehicles are more than just fashion accessories, they are also a necessity. Every year, some of the largest car manufacturers from around the world launch a handful of their finest models and product lines into the market to serve their large customer base. While some car buyers may be able to afford their fondness of luxury models, others simply skim through the pages of their local catalogue to find their favorite vehicle at the best price. But what about the people who want both luxury and affordability?
Those people should head to McLarty Nissan of Little Rock, a highly popular vehicle dealership in the Little Rock metro area known for its affordability, style, and versatility. Combined with necessity, these factors make McLarty Nissan of Little Rock one of the finest vehicle dealerships in town.
What makes them a cut above the rest? This dealership takes pride in providing high-quality, affordable vehicles while still providing a wide variety of models to choose from. McLarty Nissan of Little Rock's inventory lineup includes both new to used vehicles, perfectly suiting the needs of any budget. With an inventory of over 1,000 new and 600 Certified pre-owned, there's bound to be a perfect fit for any family.
Not in the market for buying, just need your vehicle serviced? Take your drab waiting room experiences and throw them out the window! At McLarty Nissan of Little Rock, they are proud of their extensive line of wait-room services including complimentary wi-fi, LED TVs, and refreshment services including gourmet café.
Still need some convincing, no worries. Take their award-winning excellence and statewide reputation as best car dealership in town into consideration too. Distributing vehicles throughout Arkansas including Fort Smith, Fayetteville, Springdale, Jonesboro, North Little Rock, Conway, Rogers, Pine Bluff, Hot Springs and other surrounding areas, they are ready to go the extra mile to find your ideal ride.
Different moments call for different needs. Let McLarty Nissan of Little Rock find the perfect moments for you. #comefeeltheexcitement